The Big Four That Count.
Web Development
Affordable cost effective webdesign for small business.
We provide web services at very competitive prices, we have a complete system for providing you with your WordPress Website Templates, Website Hosting, SEO, Maintenance Plans, Shopping carts, and WordPress Training.
We will give you a fast informative quote.
---
Search Engine Optimisation
To provide high-quality answers for every query, search engines need to ensure they suggest original, relevant, and well-crafted content from trusted websites. To do this, they evaluate and rank web pages and websites based on multiple complex algorithms.
The websites optimized in accordance with these algorithms get higher rankings. As a result, they appear higher on search engine result pages and get more high-value traffic (rea "potential customers").
"SEO-friendliness" is all about. In essence, your site is SEO-friendly if the following is true:
Search engines can easily process the structure of your website and its web pages.
You only post non-plagiarised, high-quality content that is relevant to your customers' search queries.
You keep your website updated in accordance with the latest changes in the search engine algorithms.
Besides, there are additional factors that companies like Google or Yahoo use to assess the quality of your website, as well as the quality of the user experience you offer.
Your visitors don't bounce off immediately after landing on your site from search engine result pages. There are links from third-party websites and blogs that lead to your site.
The popularity of these sites also affects your search engine rankings Your site loads fast, uses responsive mobile-friendly design, and provides awesome user experience.
The more SEO-friendly your site is, the better it ranks and the more customers your get. While it certainly takes an experienced SEO professional to handle large projects, smaller sites are a lot easier to optimize.
The fundamentals of SEO outlined further will help you get started with search engine optimization for your own website.
Sunshine Coast Web Design uses a comprehensive, tailored SEO strategy with every campaign.
We begin with an in-depth analysis of your business and its goals, competitors and customers to ensure we have a great understanding of how we can best help you reach the first page on Google.
Find out how your doing in the search engines, see how you fare against your competitors, are your visitors going past your front page, get mentoring for your site, all this and more with our SEO managed plans.
learn How to do your own SEO with our one on one training program.
---
Web Hosting
RELIABLE CPANEL WEBSITE HOSTING
Panel Hosting Less complex plans – We have set-up our hosting to suit your needs without all the confusing plans.
Available as an extra, website hosting, comes with data retention for 7 days, meaning that your site is backuped every day for 7 days, if your site goes down or hacked we can recall your best copy up to 7 days, we guarantee you this service.
No more worries regarding backing up your site regularly we take the hassle out of website backups. With a one click install and a reliable infrastructure, our website hosting is the ideal solution for all CMS website hosting, including WordPress sites. You can install your favorite WordPress apps, get on-going updates and efficiently manage your website.
What sets us apart from the competition is that we are passionate about the products/services we provide and quality of support.
360Cloudnet is our own Hosting company, we provide a whole suite of products that support your business.
---
Social Media Marketing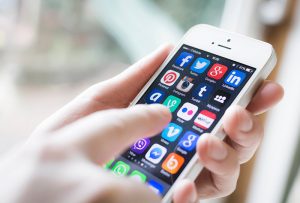 Promoting your business through social media will  drive visits to your website, and that means an increase in your natural rankings!
We manage and conduct strategized social media campaigns that are designed to bring people to your website.
Working your WordPress Blog posts along with Social Media works hand in hand at driving traffic through your site,
Social media is for sure the most important tool to increase your brand awareness and a great communication channel for your clients. According to recent stats, the number of all social network users is greater than 1.61bn, and 67% of U.S. population has a social media profile.
---